Nearest Emergency Chiropractic Care for Back and Neck Pain
No Doctor Can be Closer, When the Treatment is Performed at Your Home or Place of Business
Serving the Los Angeles Area
There is no charge to speak with Dr. Malakoff. Call (310) 663-9975 for a free emergency or non-emergency phone consultation.
Safer than a visit to a doctor's office.  Click on this link to see why.
Non Urgent House Calls, No Longer A Novelty
has never been simpler.
Getting help from a skilled chiropractor
Can't leave your home or office?
Feel better without the hassle
I'll bring my office to you.
Instead of sitting in traffic,
You get convenience
catching up on useful tasks.
you can be comfortable at home
A chiropractic adjustment
for as little as $125!
See details*
at your home or work
Don't take my word for it,
check out my Yelp reviews
You should consider calling me, the mobile Chiropractor, before you go to the Emergency Room or Urgent Care Center in Los Angeles. Nothing can be nearer and more convenient than being treated in your own home.
No need to wait hours in an Emergency Room while you are in pain and need immediate care.
The treatment you receive in the E.R. may range from getting a Tylenol to a narcotic, which has been in the news lately as potentially responsible for tens of thousands of deaths this year alone, and may do nothing to resolve the cause of the problem.
Drug treatments for a mechanical problem can be extremely costly and provide minimal interaction with a skilled clinician.
An average emergency chiropractic house call generally consists of an hour performing Chiropractic and Physical Therapy Modalities to manage and control your pain and more importantly restore proper function in the privacy of your home or workplace.
I'm available / on call 24 hours a day.
While back pain can be a disabling and dispiriting experience, it is not life threatening, which affects the care and delays you will receive. Yes, while a back attack can be as painful as a heart attack, it is not going to get you to the front of the line. When you are finally seen by a doctor, they may have little to no experience in back and neck pain and that limits the treatment you are likely to receive and not the treatment you require, which is most often the care that a chiropractor delivers and if you are near me it will be typically delivered sooner than you expected. Remember I'm mobile so "near me" can be a relative term and I'm open late (on call 24 hours a day).
I specialize in emergency chiropractic treatment and typically spend over an hour with a patient to manage and reduce your pain, while helping to restore normal function to your spine.  Keep in mind that more likely than not, your pain may be the result of many years of neglect.  Restoring normal function is key to reducing the chances of a repeat episode. Often patient's require follow up treatment just to completely get out of pain. Return visits are eligible for discounts.
My fee varies upon the time of day, the distance and time traveled, and the type of treatments required.  If you are near me, it is less expensive. There are basically two types of cases, the patient that just wants a chiropractic adjustment/tune up and the patient that is experiencing significant pain that requires an hour of attention.  For the difficult cases there are no additional charges for the many physical therapy modalities that I incorporate for the goal of getting you out of pain.  If you are in this category the fee can be a minimum of $250, however, there are many factors that can effect the total fee. After speaking with a patient I have found that I have almost always been able to deliver the services at the quoted price and I am proud of that.
If patients are requesting just a basic chiropractic adjustment the fee can be as low as $125. See chiropractic home visit pricing. This type of home visit is usually requested by patients that are experienced with chiropractic and know what they want.  They understand that the benefits are huge.
In conclusion, I will deliver a great experience, and you will have it in the privacy of your own home or office if you are in the Los Angeles region. If you are pregnant and experiencing back pains, chiropractic care is one of the best things you can do and I deliver this to your home too. Read more on chiropractic care during pregnancy.
Take a moment to read through some of the testimonials, thank you notes, and stories I've received over the years from my patients.
Concierge On-Site Mobile Chiropractic
The benefits to you are convenience and privacy without having to wait.  My vast experience working across the world provides you with superior treatment.
I have worked in practically every situation imaginable:
First chiropractor to be part of a chronic pain clinic in an Israeli hospital;
Treated many famous musicians right before they performed;
Working on celebrities in their hotel rooms to be pain free prior award show appearances and events;
Called to studio lots for emergency chiropractic services;
Part of Emergency care medical center trauma team;
Israeli Ballet performance injury Physician;
Treated villagers in remote 3rd world war zones.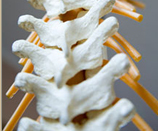 I'm quite confident about what I do, which is helping people eliminate their pain. Of course I'm good at preventative care as well, but usually I meet patients because they are in a significant amount of discomfort.
My many years of additional training in a prestigious neurology program, as well as other additional methods taught and utilized in the field, gives me competence to deliver care immediately without having to wait for X-rays.
Because I do not have an office,  you don't have to wait for me to finish up with my regularly scheduled patients. I bring a comprehensive suite of therapy equipment to your location to handle difficult cases.  I am confident that you will feel the difference. For more information, read So, You Think You're Having a Back Attack.
Click here to learn more about your first appointment or just call 310-663-9975 to speak with the doctor. I'm open late so it's never too late to call.
Online Forms
Help me give you more time by downloading my initial intake form and having it completed for me when I arrive.
You can choose between the more detailed intake form or the very simple one page form.
---
Intake Form
 Download & Print Simple One Page Intake Form