Doctor's Told My Parents I Was Going To Die
I was not conscious for my first chiropractic visit. No, I wasn't out partying in Hollywood. I was two years old.
I had reoccurring 106 degree fevers. According to my parents, each time they took me to the emergency room they were told that I did not have a bacterial infection and that they could not help me. After a few of these episodes, they told my parents that they did not know what was wrong with me and that I was going to die. With that uplifting news, they did what my patients typically do today, with no other hope; they decided to try a chiropractor. Our neighbor, Dr. Willis gave me an adjustment and the fever went away almost immediately and never returned. Dr. Willis and I are still good friends to this day.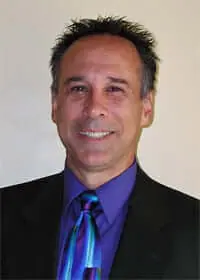 I wish I could tell you that I wanted to become a chiropractor all my life, but I didn't want to go to college. After completing chiropractic college, I was surprised when I got back in touch with my childhood girlfriend who I hadn't seen since high school. I told her that I had become a chiropractor. She didn't seem surprised at all. She reminded me that I use to adjust her and everybody else as kids; I forgot all about that. Dr. Willis adjusted me throughout my life. If I had the flu, or anything else my parents took me for an adjustment. The teachers use to wonder why I would be back in class so soon, but that is another story for another page on this website.
As a kid, I learned fast and used to mimic the maneuvers that doc performed on me. My friends used to ask me to adjust them all the time. By the way, my girlfriend used to bring her children to my office in N.Y. for treatment once she knew I had a license.
Although my parents always wanted me to become a chiropractor, I wanted to be in a rock band. I wasn't very good on the guitar so I decided to become a sound engineer. One day my father saw me struggling with calculus and since he never wanted me to be an engineer anyway (they run in the family) he said, "Why don't you become a chiropractor?" I happened to be cracking my knuckles at that moment and wondering what I could do in life that I was great at. He never understood why I ran away from him at that moment, but I jumped in my car and went to the college and re-matriculated into a biology program. It would have been easier if I would have just done that in the first place, but as you know, finding where we belong in life is not a simple matter. However, once I knew what I wanted, college, grad school, and post-graduate school were easy and fun.
My Wife (Pam) and I on our honeymoon in Malahide, Ireland.
When you hear my persistent New York accent, you'll know why I chose New York Chiropractic College. What surprised me about chiropractic school was, it basically taught us how to pass the medical board that medical doctors were required to take and did not give as much as was desired in the way of chiropractic, although we did learn every other schools methods of adjusting. A lot of my classmates and I made up for what we felt was lacking by taking weekend seminars on chiropractic.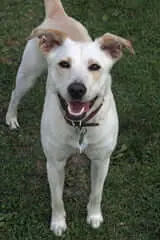 The hardest professor in the school was Dr. Edward Alcamo. No multiple choice for him. Fill in the blank, which meant you had to actually know something. He taught microbiology and still has very successful textbooks used at universities. He told me once that he had to be exceptionally difficult with chiropractors because many in the profession did not believe in germs. We had many amazingly bright students in my class. After finishing two semesters with Dr. Alcamo, he gave out an award to the smartest guy in the class and he invented a new award for me. It was called the Phoenix award and he started giving them out for the rest of the time he taught until he passed away to the student who excelled the most. The award was a signed text book of his. Over the years he came to my office and gave me another of his text books. Inside it said "To Greg, the original Phoenix." When I graduated I did not feel like the doctors on television. I did not know everything nor did I always have a snappy comeback. One day, a classmate called me to discuss neurology and I did not understand what he was talking about. Heck, we came from the same class. So he told me about this cutting edge
neurology
program that he entered and I've been involved in it ever since. I consider myself lucky to have actually been taught by the legend, Ted Carrick himself. I've had my own large practice, I've worked with medical doctors in their practice, treated patients in a hospital in Israel, covered other practices, and feel I can say I've seen it all with regard to practice situations. At this stage in my life, I'm working with patients who desire a more private personal setting that is able to provide specific individual care. My patients are typically motivated to remain healthy and they find that I help them achieve this goal. Most of my patients have already been adjusted by another chiropractor and can discern the experience I bring along with my adjusting table.